15 สถานที่ท่องเที่ยวเชียงดาว
On the way before coming Our Hinokiland There are still many popular tourist attractions. Which we will introduce 15 tourist attractions in Chiang Dao district
Doi Luang Chiang Dao

Doi Luang, Chiang Dao It is one of the most adventurous mountain peaks in Thailand, with an approximate height of 2,225 meters, with a nature trail to walk up and experience the beauty of this hilltop. Which is full of trees and wild flowers At the top of the mountain, you can see the magnificent view of the sea of ​​mist as if we were standing on the mist.
The Doi Luang Chiang Dao tourism festival Will be between the beginning of November to the end of February After that, will close the path to allow nature to recover. Find more information at เChiang Dao Wildlife Sanctuary Telephon :  0 5345 6623, 08 1111 6203 or facebook
Tham Chiang Dao Temple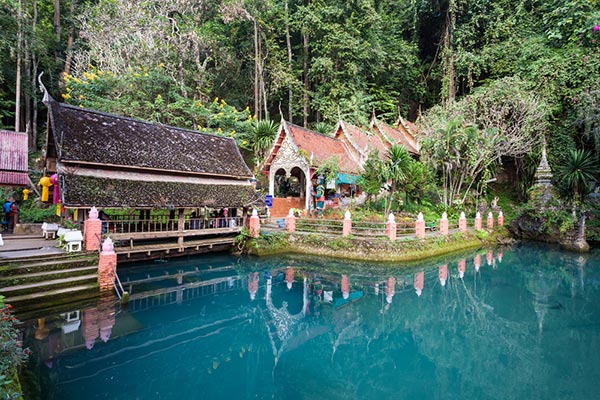 Wat Tham Chiang Dao Located in Chiang Dao district Chiang Dao District Is a temple that tourists often come to visit when arriving in Chiang Dao district With the inside of the temple being the location of Chiang Dao Cave Which consists of caves with different beauty With magnificent stalactites and stalagmites Together with the Buddha image And ancient reclining Buddha In front of the cave is a clear water basin. Caused by a stream that flows from the mountains Therefore pure and cool So clear that you can see the ground under the water
Na Lao Mai Village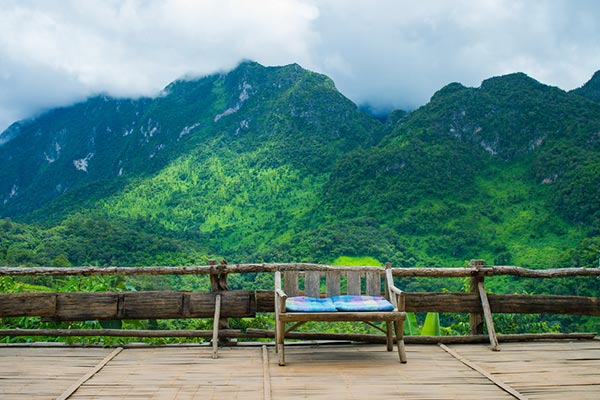 Ban Na Lao Mai Located in Chiang Dao district Chiang Dao District Is a village of peaceful hill tribes Which is at the foot of Doi Luang Chiang Dao hill It is another point where you can see the top of Doi Luang Chiang Dao very beautiful. Another outstanding feature of this place is the hundreds price homestay. But will get to view millions of views In the morning, when I awoke, I saw the mist floating in the green mountains. At night, there were millions of stars floating in the sky. The atmosphere is still private. With delicious local food to try, worth more than worth
Mae Mae Villiage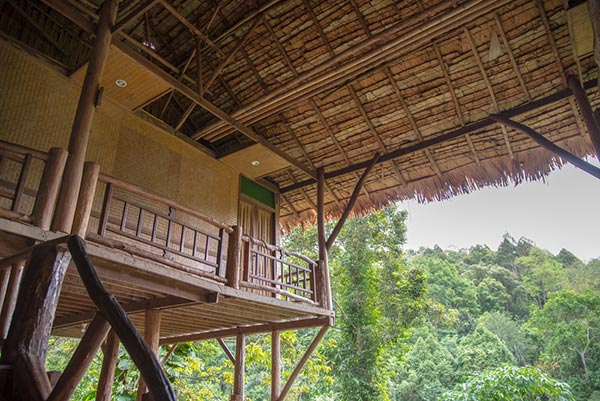 Mae Mae House is located in Mae Na District. Chiang Dao District Is a small village in the middle of a valley surrounded by beautiful and fertile nature Both the forests and streams are crystal clear. Very quiet atmosphere Suitable for a vacation to release the brain Who does not want to rest, there are activities such as hiking along the nature study route. Traditional massage, herbal steam, waterfall trip etc.
Pan Tao Rapids
Kaeng Pan Te is located in Mae Na, Chiang Dao. There is a small rocky rapids in the Ping River, which allows tourists to come and play in the heat. The water is not very deep. There is a rubber ring service at the edge of the rapids. Including a sitting pavilion located on both sides of the river For tourists to sit and soak in a cool, cool water, and also have shops Restaurant serving Can come to have a picnic and chill together In addition, nearby Kaeng Pan Pae also has a community Kat and a coffee shop Nam Nam. To have fun traveling together as well
Sri Sang Wan Waterfall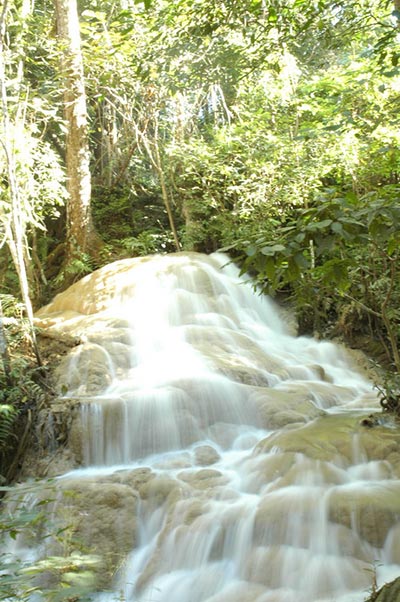 Sri Sangwan Waterfall Located within Padaeng National Park, Mueang Na Sub-district, Chiang Dao District Looks like a large limestone waterfall. Which has a limestone layer descending about 20 meters high, clear water Contrasting with the light brown color of the limestone beautifully around, is a rich and verdant forest Quiet atmosphere Cool weather Worth a vacation For more information, please contact Padaeng National Park, call 0 5304 6370.
Pong Ang Hot Spring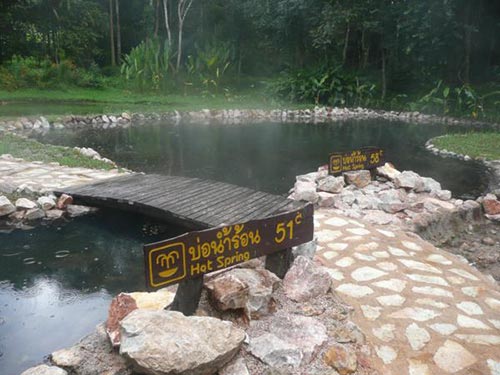 Pong Ang hot spring Located in Mueang Subdistrict Chiang Dao District Within Padaeng National Park Looks like a small hot spring. Temperature around 70-80 degrees Celsius with sulfur gas. And steam vapor constantly evaporates And the water flows all year round There is a mineral water bath. Mineral bath Mineral water bath And a tent field to service For more information, please contact Padaeng National Park, call 0 5304 6370.
Bua Chompu Jomkeree Garden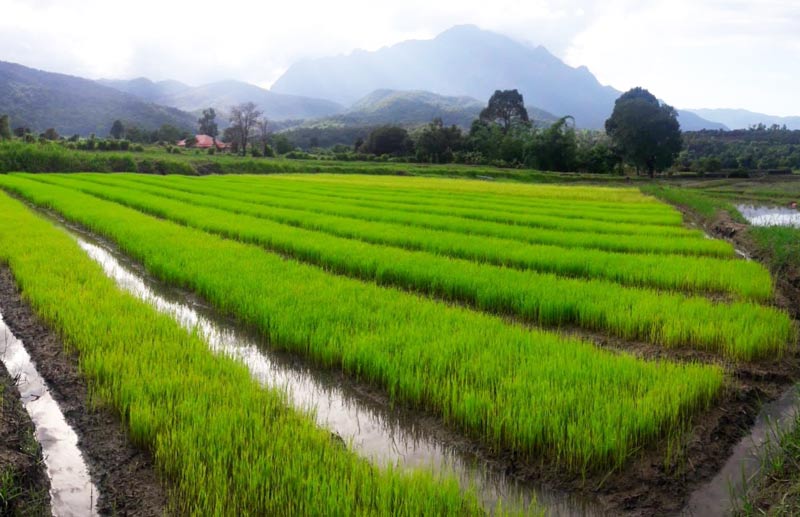 Suan Bua Chompoo at Chom Khiri is located in Mae Na Subdistrict. Chiang Dao District Is an organic farm stay. Which is surrounded by vast green organic rice fields There are mountains around. You can see Doi Luang Chiang Dao beautifully. Resting here, aside from eating the fresh air Will also have many knowledge-enhancing activities such as planting seasonal vegetables Learning about organic farming Growing organic strawberries, etc. And if anyone wants to fully enjoy the nature, then try to relax in a homestay bamboo hut. See more details on Facebook.
Pang Ma-O Temple

Pang Ma-o Temple is located in Mae Na Subdistrict. Chiang Dao District Looks like a small temple in Pang Mao community. The interesting thing here is There is a phenomenon of the shadow of the relics overlapping three shadows Reflected in nearby temples Is very beautiful and exotic Can go to visit everyday
Ban Hua Thung
Ban Hua Thung is located at Moo 14, Chiang Dao Subdistrict, Chiang Dao District. At the foot of Doi Luang, Chiang Dao Is a community that has a distinctive identity Of course, this place must be surrounded by beautiful, abundant nature. Around the community there is good preservation of community forests. There is a tradition of ordination to the forest every year. With the source of the Ping River Including hole water Which is water that emerges from a small hole in the cave, only available to watch in the rainy season In addition, tourists will also enjoy learning the simple lifestyle of people in the community as well.
Arunothai Village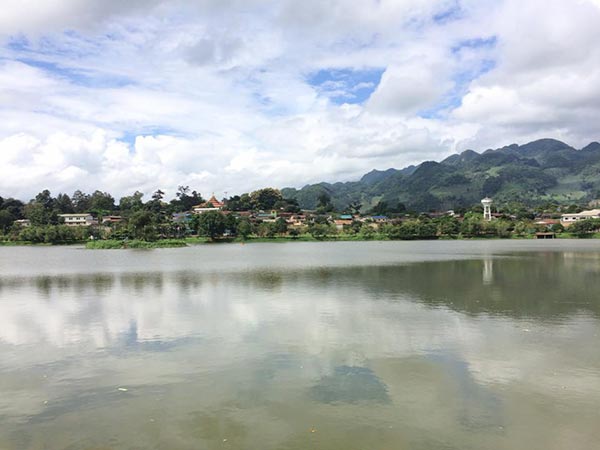 Arunothai House is located in Muang Subdistrict. Chiang Dao District Which is adjacent to the Thai-Myanmar border It is another village that has a distinctive identity. In the past, this place used to be a village of Chinese soldiers that are pending in Thailand. Therefore still has the aura of Chinese culture to touch each other Nowadays, there are Thai-Chinese Ho, Thai Yai and Thai Thai. Therefore has a blend of natural culture around the village, it's beautiful and peaceful There is a large pond in the middle of the village. Think about how beautiful and romantic this winter is.
Kong Village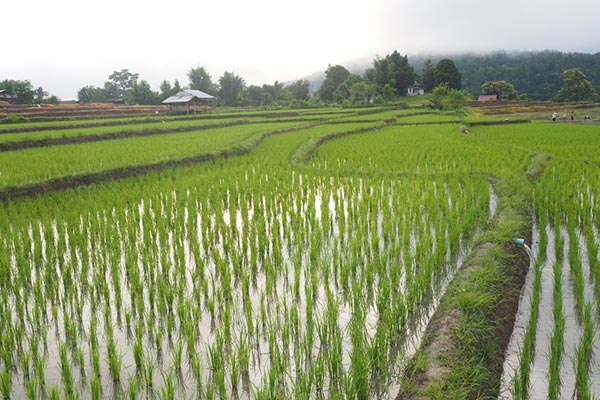 Muang Kong is a district with beautiful natural forests. There are also beautiful terraces for walking and enjoying. There are also chic homestays along the rice fields to go to sleep, look at the stars, look at the mists, get cool and fresh air at a price of hundreds. If you want to go to rest your mind and rest your brain for a day or two Say that Kong is a good option, not a game at all.
Phra Chedi Phra Somdej Naresuan Maharajanuson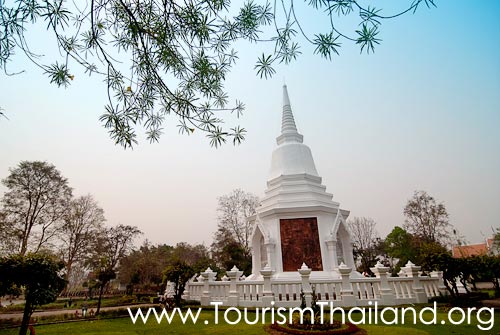 Phra Chedi Phra Somdej Naresuan Maharajanuson Located at Village No. 2, Mueang Ngai Subdistrict, Chiang Dao District Which the villagers have built together to commemorate the memorial that once Naresuan had once visited the city, with the Phra Naresuan Stupa, the King Naresuan the Great has a width of 10.30 meters and a height of 25.12 meters. The 8-sided base pagoda has a statue of King Naresuan the Great. Cast with black metal, approximately 2 meters high, open for tourists to visit and pay respect every day
Doi Mae Ta Man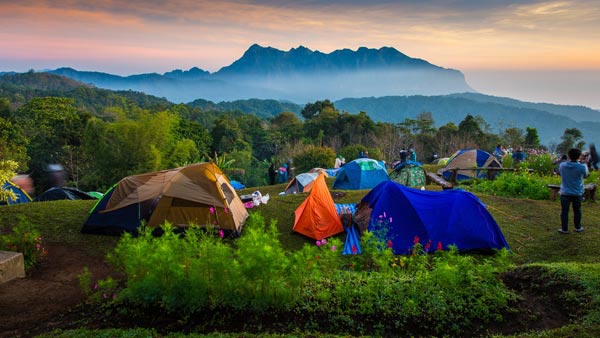 Doi Mae Taman and San Pa Kia Located in Mae Na Subdistrict Chiang Dao District Is a viewpoint of Doi Luang, Chiang Dao, one of the most beautiful in Chiang Dao Especially during the late winter Here, there will be pink blossoms of queen tiger flowers blooming all over the mountain. The top of Doi Luang Chiang Dao stands majestically in the mist, waiting to receive the golden light in the morning. The weather is cold Very quiet atmosphere with a tent and accommodation to support. For more information, please contact Agricultural Higher Research Station, San Pa Kia, telephone 0 5394 4052 and Mae Taman Watershed Management Unit, telephone 08 9854 4014.
The Elephant Training Center At Chiang Dao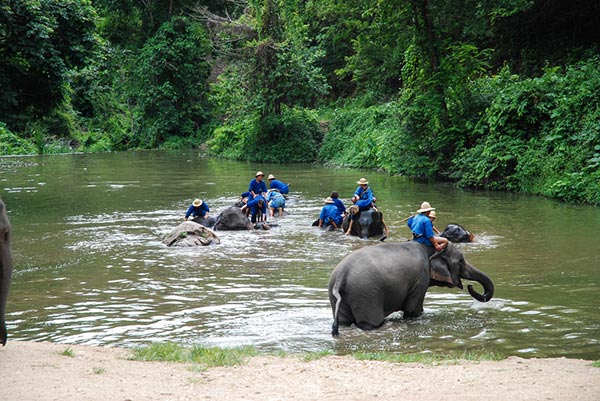 Chiang Dao Elephant Training Center Located on Chiang Mai-Fang Road, Chiang Dao Subdistrict, Chiang Dao District Is an elephant camp that is quite popular with foreign tourists Because tourists can see the elephant show in many forms And will also experience the elephant closely As well as having fun activities with elephants Such as elephant trekking, elephant feeding, elephant bathing etc.
Cr. Kapook